Services
Want to add a touch of elegance to your Fullerton, CA home? There's no better option than Ambiance Additions for the following products and services: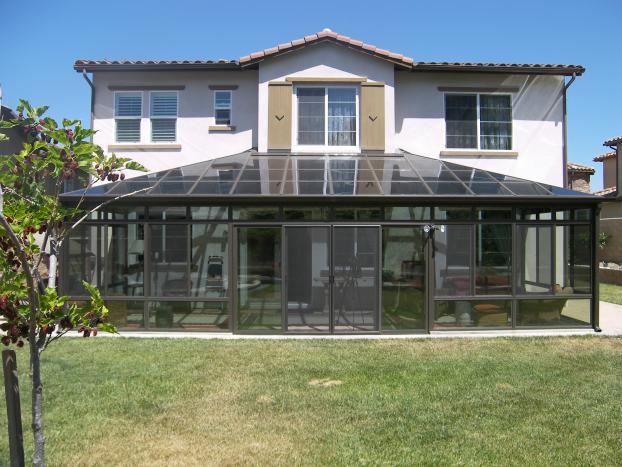 Your Trusted Crew for Sunrooms in Fullerton, CA
Few things brighten a room better than natural light. When you walk into a beautiful, sunlit room, you immediately feel welcome. At Ambiance Additions, we help you achieve this warm, welcoming sense in your home with our sunrooms in Fullerton, CA.
A sunroom is a space purposefully designed to let in as much natural light as possible. Furthermore, it grants easy access to the outdoors. These rooms typically feature large windows with expansive views and are usually positioned to best take advantage of the sun's placement throughout the day. We build all types of sunrooms, including solariums, conservatories, and patio rooms.
Talk to our design-build team to explore the sunroom possibilities for your home. We've helped countless homeowners either add an addition to their property or remodel an existing space to achieve the custom sunroom of their dreams. We look forward to putting out skills to use for your home as well.
The Benefits of Adding a Sunroom
Why are sunrooms so popular among California homeowners? Their popularity is thanks to the many benefits they bring in.
First and foremost, these rooms add a beautiful space to your home for relaxing, working, entertaining, and working. You'll love reading books or taking naps in your sunroom. All the natural light makes these spaces excellent for working on the computer or reviewing important documents. Likewise, solariums are great places to visit with your guests or host brunches. You'll enjoy compliments from your visitors on your sunroom for many years to come.
Two other benefits of these spaces are that they are energy efficient and they increase your property value. Since a sunroom allows in so much natural light, you can save on heating bills. Likewise, we build your sunroom using the most energy-efficient materials available, including the doors and windows. These factors, among others, make sunrooms highly desirable and thus can raise your home's value considerably.
Get a Free Sunroom Consultation Today
Find out all the special ways you could benefit from a sunroom by talking to our team. We're happy to discuss the many advantages with you, as well as the design potential your home holds. Furthermore, we'll answer any questions you have and give you a price estimate and project timeline. Our team will also go over the financing opportunities available to you to help you achieve your dream home.
Contact us to learn more about our team's sunroom installation services, and remodeling. We're located in Fullerton, California, and serve clients from throughout the area.